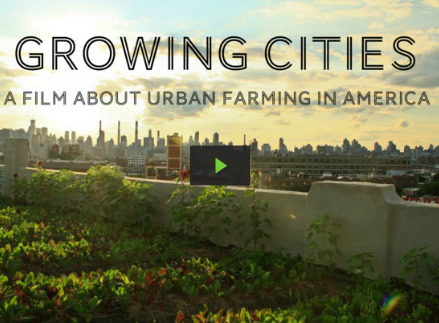 THIS WEEK: Small Farms and Economies of Scale, UN's Millenium Development Goals, Growing Cities – A Kickstarter Film Project, Solving the Puzzle of Capital City Planning in Australia, Meeting the Need for Rural Physicians, US Wind Power at Nearly 7 GigaWatts Installed, Less Work More Living from YES Magazine, Traverse City's Urban Farm Collective Gathering this Weekend, Carry Your Own Crosswalk, Michigan PoPos Zapping Your iPhone's Data, BURN – The Battle to Save Detroit, and more.
This is my collection of news, articles, interviews, videos, and other ideas that we've found related to Local Economy. It's a wide swath cut into the topic as we cover everything from permaculture, small farms, gardening, energy, politics, transportation, infrastructure, and other elements that make up a community and how it works economically.
We put these here in one place after weeding through the chaff. We provide what's interesting and pertinent while excluding purely promotional materials. You should feel confident when you click on one of these links that it won't lead you through some spammy, scammy, adventure before you get to the heart of the matter.
I thank you for tuning in and suggest that you subscribe to the topic so you'll get daily updates from us. Also, feel free to suggest content for inclusion.
Many thanks,
Bill Palladino
LostGears..
http://twitter.com/lostgears