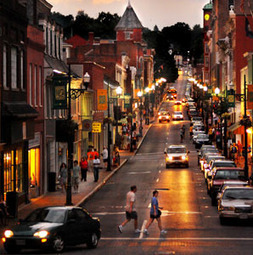 Cheers to these small towns for great Main Streets, where you can admire architecture, sample the local flavor, and find a lost America.
From May 2012
By Wayne Curtis
Driving across America, it's all too easy to lose your mooring amid the commercial thicket of the same old fast-food outlets and big-box stores.
But push on a mile or two beyond the interstate exit, and you may discover a town that's anchored by a distinctive Main Street—one with grand architecture, eclectic small businesses, and community-oriented features like a park or theater. Often it thrives thanks to locals who have made a conscientious effort to fight the general decline of Main Street.
See on www.travelandleisure.com