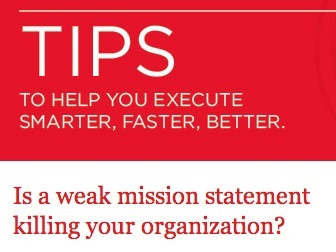 Don't underestimate the importance of your organization's mission statement. It is a critical aspect of strategic planning. When strategic plans fail, a common reason is that the plan was created without the mission statement in mind, allowing strategy to go off-track. Here are three tips to maximizing the impact of your company's mission: here to edit the content…
Bill Palladino – MLUI's insight:
A decent post from Scott Regan on Mission. Be sure to download the full PDF white paper on the subject too.
See on go.achieveit.com