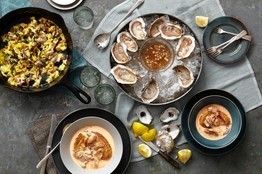 From working stiff's snack to rare luxury, this mollusk has seen its share of ups and downs. Now, the forecast looks brighter than ever.
Bill Palladino – MLUI's insight:
I admit, here and now, a fondness for fresh oysters. Though my rule of thumb is if you can't shuck one, then toss the shell into the sea from where you're sitting, they're probably not fresh enough.
See on online.wsj.com