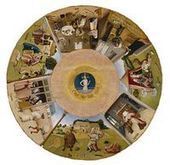 Be vigilant against these sins, because they can drag your fundraising program down to a terrifying hell of non-response. Lust. You don't want a relationship with your donors. You just lust after their money.
Bill Palladino – MLUI's insight:
Ah yes, the 7 deadly sins. Thinking there are a few more, but I'll agree with these.
See on www.futurefundraisingnow.com