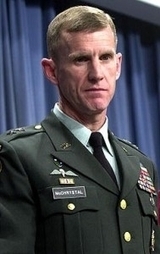 Forbes
General Stanley McChrystal: Leadership Lessons From Afghanistan
Forbes
General Stanley McChrystal retired in July 2010 as a four-star general in the U.S. Army.
Bill Palladino – MLUI's insight:
I tend to stay away from military anologies to the business world. They seem trite and out of scope for the most part. But this quote sticks in my mind, "but the crux of it was turning elite, hierarchical, sometimes insular special operations units and intelligence agencies into a fast, collaborative, information-sharing network." You can replace the term "special operations" with "business units" and understand the gist of the business connection.
See on www.forbes.com