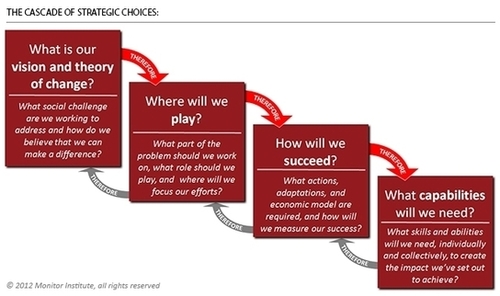 In today's fast-changing world, why freeze your strategic thinking in a five-year plan?
Bill Palladino – MLUI's insight:
This is one of the finest articles on the subject of nonprofit planning (or planning for any business sector) I've read. Simple, straightforward, and effective. Cheers to the authors Dana O'Donovan & Noah Rimland Flowers from the Monitor Institute.
See on www.ssireview.org