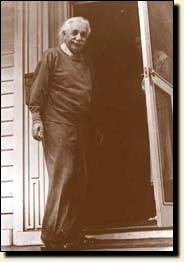 An unusual essay from the mind of Albert Einstein. It certainly gives pause to our general view of his as some crazy, brilliant, scientist.
Bill Palladino – MLUI's insight:
It's fine that this man is known for his scientific breakthroughs. After reading this I'd prefer those be seen through this lens. "But without deeper reflection one knows from daily life that one exists for other people — first of all for those upon whose smiles and well-being our own happiness is wholly dependent…" Leaders behold!
See on www.aip.org