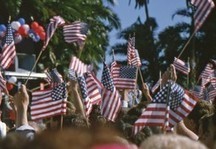 As President Obama was recently inaugurated for his second term, it is worth asking what made his campaign succeed in the face of such strong economic and political headwinds? Nearly every analysis we've read suggests that the use of data and analytics was key factor.
Bill Palladino – MLUI's insight:
Metrics. One of the most difficult things for nonprofits to understand. In over two decades of working with all sizes of nonprofit groups this is the one challenge that gets the most debate. It's as if many nonprofits don't feel like they have to, or need to, provide real metrics. The world is changing fast and nonprofits that survive will understand how to guage their success beyond the "feels good to me" measure. What's your thought on nonprofits tasking themselves to provide real metrics of performance… not only about fundraising… but all things?
See on www.bridgespan.org