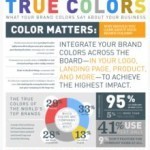 Our latest infographic puts the rainbow under a microscope to find out how each color can help you connect with your customers.
Bill Palladino – MLUI's insight:
And branding is our theme this week on our Nonprofit Management pages. See "Why Fast, Cheap, and Easy Design Is Killing Your Nonprofit's Brand" below.
See on blog.marketo.com