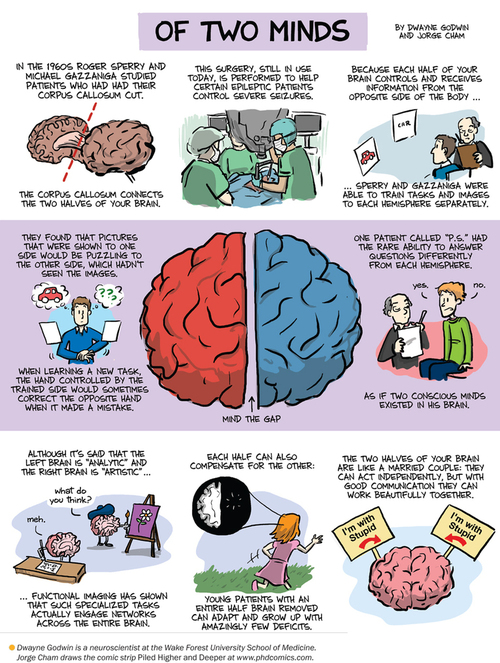 Dwayne Godwin is a neuroscientist at the Wake Forest University School of Medicine. Jorge Cham draws the comic strip Piled Higher and Deeper at www.phdcomics.com .
Bill Palladino – MLUI's insight:
Seriously though… how often do you consider both sides of your brain, and how they each contribute to your leadership style and execution?
See on www.scientificamerican.com