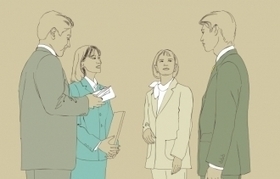 When employees help set your company's goals, they'll be more committed to seeing them through. Here are some strategies to better engage employees… (RT @AMAnet: Why Employees Need a Say in Your Business Planning.
Bill Palladino – MLUI's insight:
Hey you! Yes you, the employee reading this. Do you know your organization's strategy? No? You're not alone.
See on www.entrepreneur.com