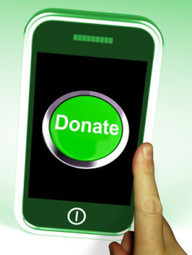 Pinterest is highly visual, so any marketing campaigns or swag can be displayed beautifully here and re-pinned by supporters. A nonprofit can create special boards for items with price tags, and links to purchase.
Bill Palladino – MLUI's insight:
It's amazing how many technologies are available these days to assist nonprofits in fundraising. Here's a short list of smart phone apps that may help.
See on windmillnetworking.com