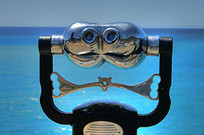 If you're losing business to a competitor there's a good chance they're winning through the things they do during and after the sale is made. (The Best Way to Research Your Competitors.
Bill Palladino – MLUI's insight:
And as a follow-up to my last post about competition in the nonprofit world, here's some insight in how to deal with your competitors once you admit you actually have them.
See on www.ducttapemarketing.com