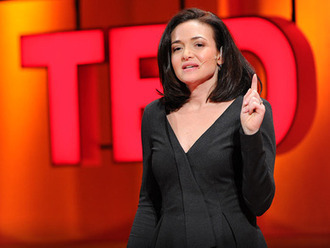 Facebook COO Sheryl Sandberg looks at why a smaller percentage of women than men reach the top of their professions — and offers 3 powerful pieces of advice to women aiming for the C-suite. (Lectie de Leadership pentru femei.
Bill Palladino – MLUI's insight:
And the debate rages on! Sheryl Sandberg suggests, among other reasons, that women themselves may hold some responsibility for not stepping up to the table of leadership. (I'm just paraphrasing here, don't shoot the messenger please.) This TEDtalk is a worthy use of your time before your start your leadership day.
See on www.ted.com