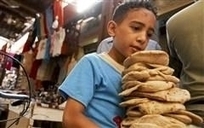 A workshop was held for a number of organizations working on child nutrition. We described different lessons and findings from social science research and behavioral economics, which deal with how people really behave.
Bill Palladino – MLUI's insight:
I'm a big fan of Dan Ariely's work. "Predictably Irrational" is a terrific read for any leader. This piece posted to the Bill & Melinda Gates Foundation site speaks directly to nonprofits and their messaging assumptions.
See on www.impatientoptimists.org