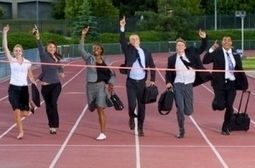 At our company, we work to fill our roster with "athletes." I don't mean this necessarily in the physical sense, although it turns out that quite a few of our members are literal athletes – we have a national-class…
Bill Palladino – MLUI's insight:
I appreciate this analogy. I currently work in an organization full of athletes, some competitive, some recreational. It makes for a lively atmosphere of getting things done.
See on www.forbes.com