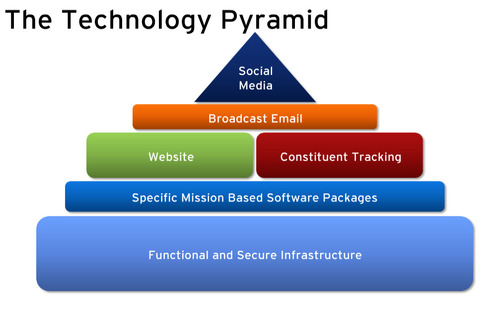 The famous framework states that you are not able to reach the upper levels of the human experience – "self-actualization" and "esteem" – without the bottom levels being satisfied – breathing, food, water, sex, sleep, etc. I see digital marketing (and all marketing) tools through this lens. How can Maslow's theory be adapted for the nonprofit marketer? Idealware has created a fantastic free tool – the Nonprofit Technology Pyramid.
Bill Palladino – MLUI's insight:
Social media is a curious beast for most nonprofits. How do we prepare ourselves for a commitment to social media as a real tool?
See on www.business2community.com