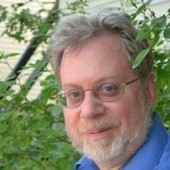 Running a nonprofit is harder than running a business. Still, nonprofits can learn lessons for free that corporations have spent a lot of money to learn. Take Coca-Cola, for example. If your nonp…
Bill Palladino – MLUI's insight:
I've spent 20+ years as a nonprofit consultant with this notion as the core of my work. Nonprofits CAN learn a lot from corporate business models without ever losing an single gram of their souls.
See on dennisfischman.wordpress.com