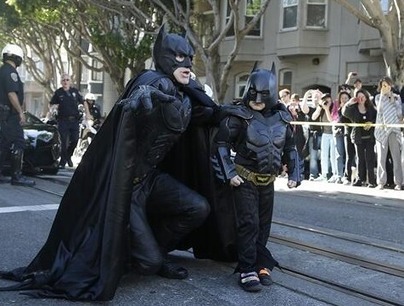 Masked hero cleans up the mean streets. (#SFBatKid saves Gotham City with the help of the Make a Wish foundation http://t.co/1aXs4BGyOB)
Bill Palladino – MLUI's insight:
This is probaby the best nonprofit story of the year. It just resonates so well for people. To watch the entire city of San Francisco get behind this effort was truly an amazement.
See on newsfeed.time.com