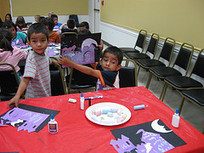 Practice Makes Perfect aims to stop the "summer slide" and close the achievement gap between upper and lower-income students. (A Social Entrepreneur Tries to Curb The "Summer Slide" And Save …
Bill Palladino – MLUI's insight:
It seems each year the dividing line between nonprofits and social entrepreneurs gets thinner. This example from New York throws down a gauntlet for the earned income model of nonprofit management.
See on www.forbes.com