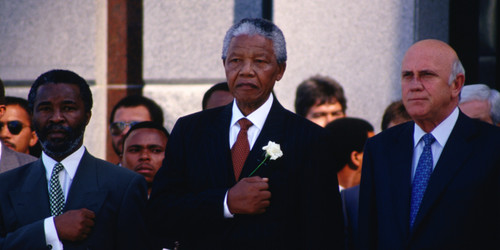 On Leadership: From Washington to Mandela
Huffington Post
Through political activism, 27 years in jail, and a studied pragmatic leadership, Mandela accomplished what many thought was impossible: a new democratic South Africa.
Bill Palladino – MLUI's insight:
Mandela's impact as a global leader has been profound. So I won't apologize for the frequent posts to his regard this week.
See on www.huffingtonpost.com