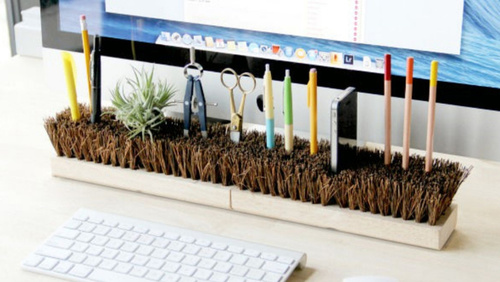 An organized desk leads to an organized mind, so get yours in order by just inverting a broom head to store most of the junk on your tabletop, like pens and office stationery, and even create a cool charger dock for your smartphone.
Bill Palladino – MLUI's insight:
Being that it's the season of giving and all that, I thought I'd post this simple Life-hack for your desk. Now my desk might need six or seven of these brushes to keep up with me. But maybe it's just right for your nonprofit hovel.
See on lifehacker.com