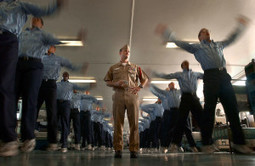 A National Public Radio news investigation aired this week covers the topic of toxic leadership in the military. It focuses on an anthropology professor named David Matsuda who was working with the army in Iraq to help understand local cultures.
Bill Palladino – MLUI's insight:
Have you ever known a toxic leader? If not, "suck it in doormat and give 100 pushups!" Sound familiar to anyone?
See on www.forbes.com