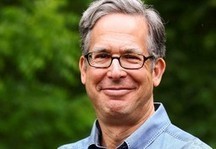 Good stories are always people stories, says Andy Goodman, a nationally recognized speaker, author, and consultant in the field of public interest communications and the director of The Goodman Center.
Bill Palladino – MLUI's insight:
People respond to stories of people, not things. Leave the pie charts behind and find a protaganist.
See on www.bridgespan.org