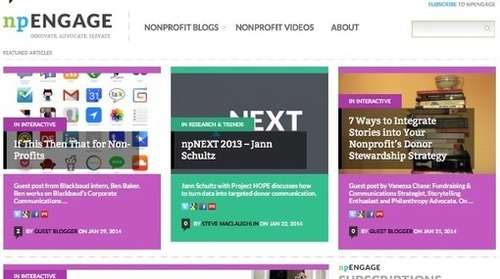 Freshen up your email and RSS subscriptions with this list of 20 awesome nonprofit marketing blogs you should start reading today (RT @donoraction: 20 Awesome #Nonprofit Marketing Blogs You Should Be Reading http://t.co/bIM8LVZysk…
Bill Palladino – MLUI's insight:
I agree with most of these, excepting the first one, About.com. I find About (and Ask.com for that matter) to be ad-strewn and difficult to navigate. The text is small and often wraps around ads that feature similar text formatting. But the rest are all on my watch list for sure.
See on www.poweredbysearch.com