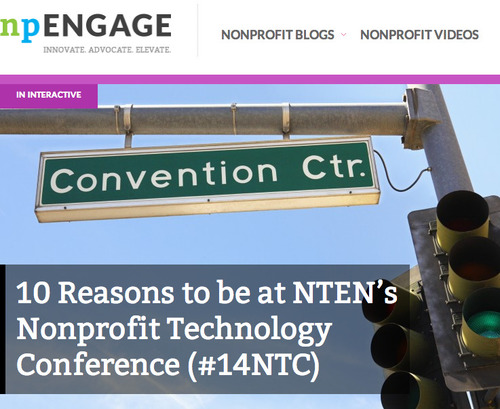 WashWe're one month out from NTEN's annual Nonprofit Technology Conference (NTC) in Washington, DC. The official hashtag, #14NTC, is starting to buzz on Twitter, and I'm getting hyped about connecting with nonprofit leaders from around the globe!
Bill Palladino – MLUI's insight:
NTEN is on the horizon in Washington DC for next month. If you've never been there, you should consider it… even if you're not a techie.
See on www.npengage.com